I'm flipping through the TV stations last night looking for any reason not to be productive. At some point, I come across Sylvester Stallone's movie Rocky Balboa. In case you don't remember, this movie was the SIXTH movie of the Rocky franchise. It was released in that happy go lucky year of 2006. And like most folks, I stuck my nose up at it like someone was telling me I had to change a fat man's Depends. Another fucking Rocky movie? We all know that series reached it's peak with Rocky crushing that Russian superman in Rocky IV.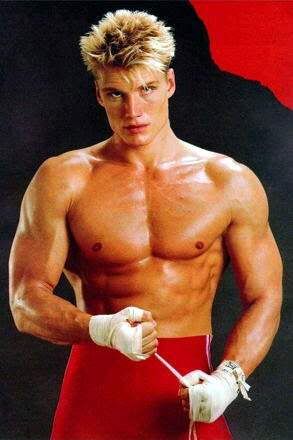 you think Nietzsche had this in mind?
By the time Rocky V came out, I had moved on to other more "worldly" pursuit (downloading porn). And during it's theatrical release, I definitely didn't even consider seeing Rocky Balboa. What can I say? I'm pretty fucking rash, judgmental and bitter. Once I make up my mind something isn't good, you best believe not only is it not good, it should never be spoken of again. And Rocky Balboa fell right into that category.

Besides, I just assumed that this was another reason for Sylvester Stallone to milk a bit more money out of a beaten cash cow. Did I mention that I was also pretty fucking jaded?

So, with my finger itching the channel up button last night, I gave Rocky Balboa an extra second. The next thing I know, it's 45 minutes later, and I'm on the edge of the bed, cheering the shit out of Rocky. ROCKY! ROCKY! ROCKY! I'm still fucking pumped from it. Almost makes me want to go out to the garage and throw some steel up. But, that would require some effort. And I'm in this 20-odd year lazy mode. I figure I'll get motivated to do something productive within the decade. Well, the next decade definitely.

So, do me, yourself and Sylvester Stallone a favor and go rent Rocky Balboa. Believe you me, you'll be cheering like the little school girl you are.


i'm saying that's you after watching Rocky Balboa, not me
C'mon! You know you wanna read more...